It started with a Kiss – Purestuf All Natural Skincare range for Men and Women.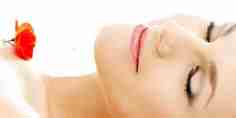 The choice in all natural skincare has been enhanced now Purestuf, an Australian made, 100 per cent all natural skincare range for women .
Purestuf, inspired and developed over the past twenty years by Chrissy Birdsall, aims to be an alternative best natural organic skincare product for people who are worried about the potentially harmful chemicals found in many of the leading brands of skincare products.
According to Chrissy, who has 40 years experience in the beauty and skincare industry the many products we use on our body are as critical to our well being as the food we put into our body.
"We use skincare products to make our skin and ourselves feel good but little do we think about what ingredients are contained in these products," said Chrissy. "Knowing that skin absorbs the products we use I was always anxious about using products that contained large amounts of chemicals, which would eventually find a way into my body. But seeking out all natural skincare alternatives was always a difficult task."
It wasn't until Chrissy's husband, George had cracked lips and no natural lip balm could be found that Chrissy began to develop the Purestuf range.
All I could find was lip balm containing numerous chemicals that I did not want on George's lips. So I decided to develop my own," Chrissy said.
The first Purestuf product, 'kissable' lip balm was born.
I gave Kissable to some friends, who in turn received orders from their friends. It was such a success that I decided to develop a range of all natural skincare products to provide an entire, all natural skincare regime," said Chrissy.
Following five years of development Purestuf now consists of a complete, 100% all natural skincare range for women, named Goddess .
The Goddess range includes Goddess Day Cream, Bliss Night Cream, Sparkle Eye Cream, Mermaid Cleanser, Glow Face Scrub, , Kissable Lip Balm, Goats Milk Soap.
Purestuf contains only natural ingredients including shea butter, vitamin E,  jojoba oil,  macadamia nut oil and coco butter, the majority of which are from organic sources. Purestuf contains no chemicals or parabens petrochemicals or sulphates preservatives, no artificial colouring or artificial fragrances.
"Everyone deserves a natural alternative to ensure their skin looks and feels healthy. This is where Purestuf shines," said Chrissy.